Anyone can join Kidderminster Art Society, all you need is an interest in art or an interest in creating something artistic.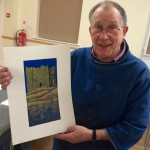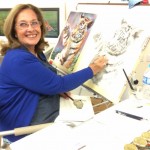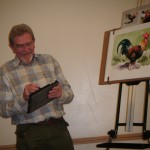 Some of  our members are very experienced and distinguished artists who are members of the Royal Birmingham Society of Artists and the National Pastel Society  for example. Others however are new to art and just enjoy playing with colour and developing some skills. Whatever level you are at you will be welcomed and we are sure you will find something of interest for you to enjoy and join in with.
Some of the Benefits of being a Member of Kidderminster Art Society: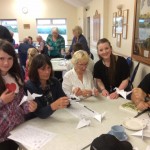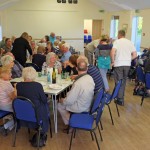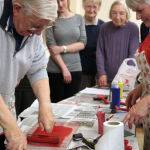 Being a member of a group of friendly, like-minded people, who enjoy art.

Attending stimulating workshops to develop your artist skills.

Attending demonstrations from well known and prestigious artists.

Joining day trips to art galleries around the UK to view exhibitions.

Have your work appraised by experienced artists to help your development.
For a yearly membership fee of just £20 and a small fee of around £3 for an evening session, plus 50p for refreshments, you can enjoy all the above.
If you would like to chat to someone about the society please ring us!
For further details regarding events and membership:
Contact Jennie Morton on 01299 824363 or email 
Download membership form here