Kidderminster Art Society enjoyed an informative evening with Paul Hipkiss on 5 Feb 2015, demonstrating some of his printing techniques.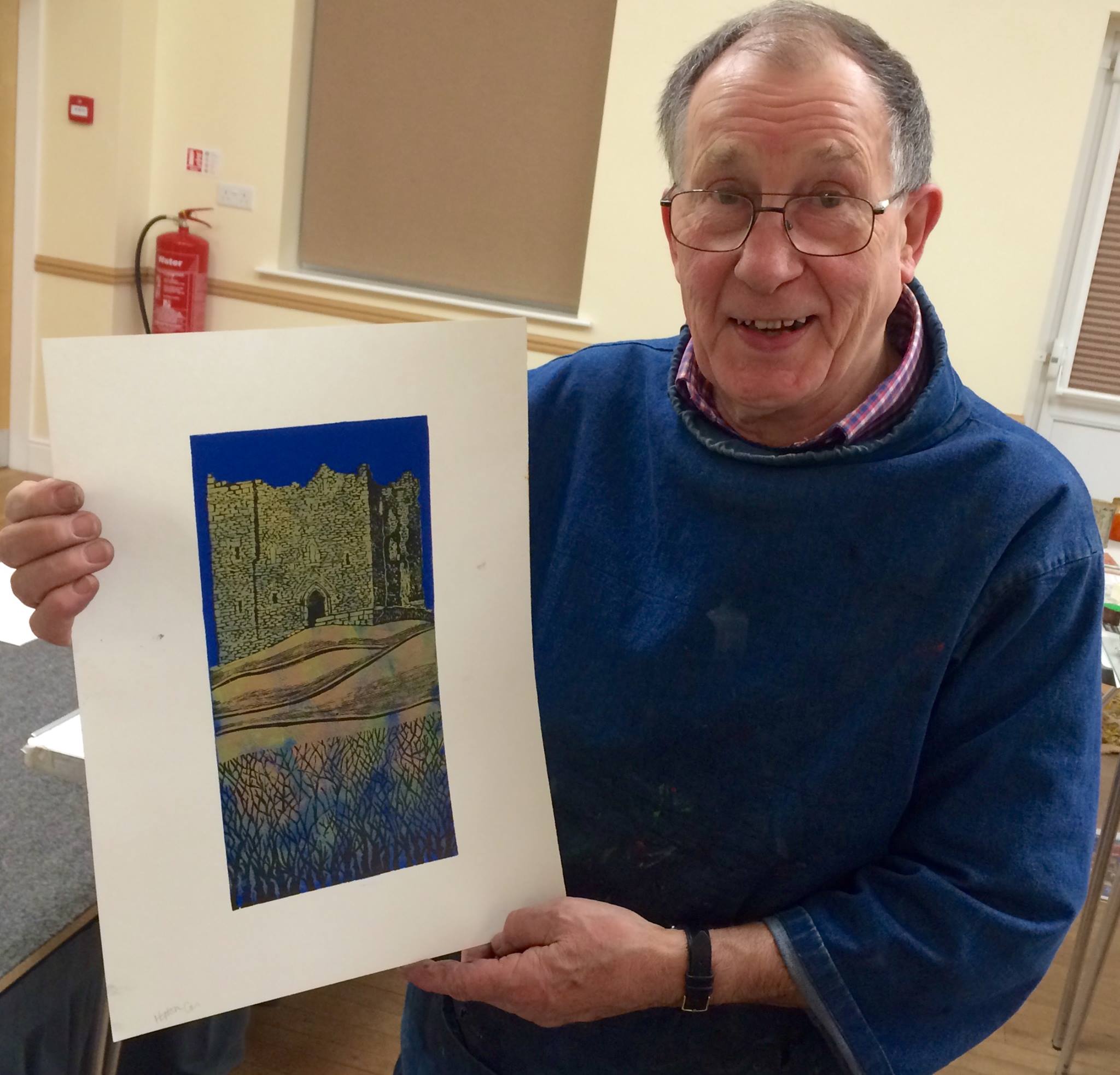 With a quick background and overprinting, Paul created this lovely print in just 20 minutes.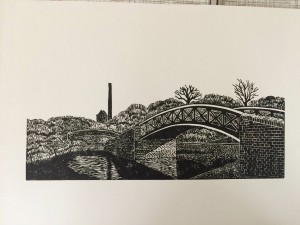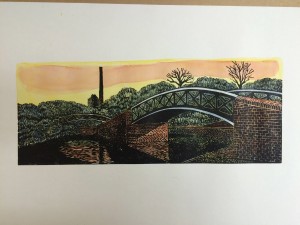 Here Paul makes his print on a press then with colour washes, completes the picture of the bridge, leaving the white railing, helping to define the contours as a contrast against the sky and trees.
A member of the RBSA, you can view more of Paul's work here